Good quality hot rolled aluminum strips
Author: Nydia
View:
Time: 2019-08-22 17:29
Haomei supply good quality hot rolled aluminum strips 1060 1070 with thickness of 0.2-2.0mm for transformer winding and cable wrapping. Hot rolling is the first process of shaping deformation of aluminum strips, and then cold plastic deformation processing to obtain aluminum strips.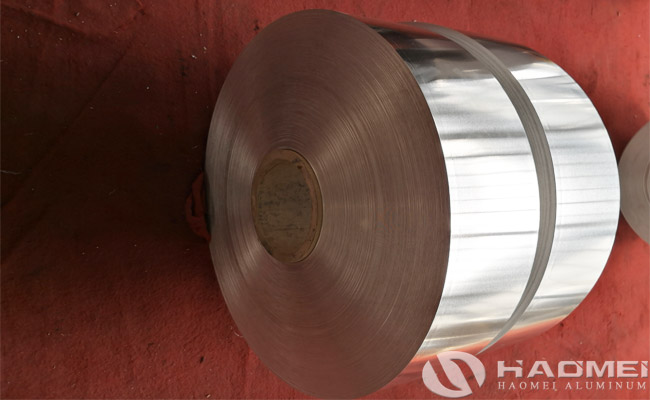 In recent years, with the development of science and technology, users have higher requirements for the quality of aluminum strips materials. High-precision technology products such as cans, PS boards, and deep-drawing anti-theft covers require aluminum processing enterprises to provide uniform thickness, good shape, smooth surface, deep drawing performance aluminum strip product, in order to meet the requirements of deep processing speed and finished product quality. Hot rolling mill is mainly used in hot rolling process of aluminium strip processing. Motor is used in hot rolling mill to drag aluminium strip. The backup roll and working roll of hot rolling mill are used to exert force on both sides of aluminium strip. The purpose of rolling hot-rolled aluminium strip with different thickness is realized by changing the gap between two rolls.
The aluminum strips are available in pure aluminum strip, transformer aluminum strip and rust-proof aluminum strips. According to the annealing state of the aluminum strip, it can be divided into super-hard aluminum strip, full soft aluminum strip, semi-hard aluminum strip. Currently commonly used hot rolled aluminum strips belong to the all-soft series, it is easier to stretch and bend.
Keywords:
hot rolled aluminum strips, aluminum strips hot rolled, hot rolling aluminum strip, aluminum strip hot rolling