Quality guaranteed aluminum strip coil
Author: Nydia
View:
Time: 2019-08-29 17:57
Haomei Aluminum is a private high-tech aluminum strip coil products enterprise engaged in the production and sales of aluminium strips. Especially in the transformer aluminum foil, and cable aluminum strip, air duct aluminum strip, fin radiator aluminum strip have outstanding achievements, products are widely used in electric power, transportation, building decoration, aerospace, packaging, electronics and other fields.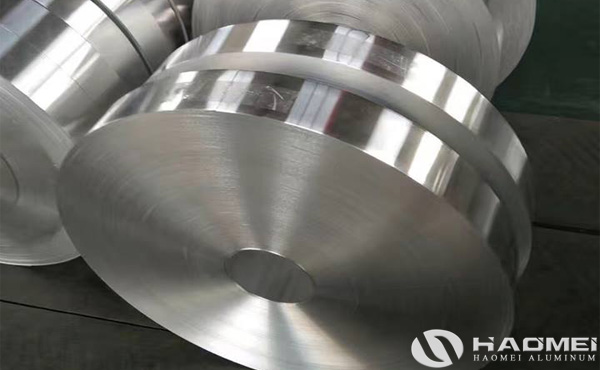 Haomei has over 20 years experience on processing aluminum strip products and export to other countries. The outstanding performance of aluminum strip has won good reputation on the market. The common aluminum strip we supply are:
Grade: 1060, 1100, 1070, 8011, 3003
Aluminum strip for transformer material: 1060 O temper, thickness 0.3-3.0 mm,
Aluminum strip for aluminum-plastic composite pipe material: 8011 O temper, thickness 0.16-0.3 (mm),
Aluminum strip for cable material, 8011 O 1060 O temper, thickness 0.12 ~ 0.20 (mm),
Aluminum strip for insulating glass strip material, 3003 H16 thickness 0.12-0.4 (mm).
The surface appearance and edge quality stands for the strength of aluminum strip coil supplier, usually the shear of the aluminum strip must be carried out on a well-equipped disc cutter. During the shearing process, attention should be paid to the cutting edge clearance, the amount of cutting edge overlap, the rubber ring configuration, the shearing speed, and the process factors such as unwinding and winding tension during the shearing process to minimize edge burrs.
Keywords:
aluminum strip coil, aluminum strip roll, aluminium strip coil, aluminium strip roll