We will provide the most suitable product for you to spend the least money and achieve the best results.
Free Hotline

8618137889531
News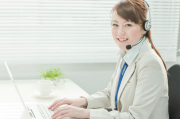 Tel: 8618137889531
Email: nydia@aluminumhm.com
Add: 1103 No.14 Shangwu Outer Ring Rd, New District, Zhengzhou, China.
H
aomei aluminium is located in famous aluminium capital of Zhengzhou, Henan province. We are professional aluminium manufacturer, mainly produces series-1, series-3, series-5, series-6 and series-8 pure aluminium and aluminium alloy sheet,
aluminium strip
, aluminium foil products, such as aluminium alloy strip, aluminium coil, aluminium circle, hot -rolled thick plate, ROPP cap materials, aluminum disc for cookware and lighting, aluminium drilling entry for PCB, aluminium tape for aluminum plastic tube, aluminum baseplate for PS plate, aluminium tread plate, aluminium checkered plate and others. These products are generally applied to air-conditioner, washing machine, refrigerator, cosmetic package, printing, building decoration, aluminum ROPP cap, bus floor, and telecommunication cable etc. fields.
W
e would like to highlight our aluminum strip, aluminium circle, aluminum ROPP cap materials, aluminum hot rolled plate and aluminum tread plate with good quality and competitive price. Haomei Aluminum sells its products widely to United State, Brazil, Chile, Mexico, Germany, UK, Italy, Bulgaria, Czech, Saudi Arabia, UAE, Iran, Bangladesh, India, Sri Lanka, Vietnam, Japan, Korea, Singapore, Indonesia, Philippines, Austria, Fiji, South Africa etc more than 40 countries.


Haomei Aluminum has total annual production capacity of 200,000 metric ton aluminum sheet, strip and foil. It is equipped with 1+4 hot tandem rolling line, 4 cold mill production lines, and 5 foil mill production lines, and a complete complex of fishing equipment.

S
erve our Clients with Heart and Soul has always been the motto of our company. Haomei Aluminum is eager to take cooperation with all the customers from home and abroad to create a wonderful future together!!!