Aluminum Strip For Louver
Author: Nydia
View:
Time: 2020-12-10 16:54
1060 and 1100 aluminum strip for louver has strict requirements on surface hardness, tensile strength, fracture toughness and corrosion resistance. The aluminum strip for window shutters can be slit 11mm, 12mm, 12.5mm, 15mm, 16mm, 25mm, 35mm, 50mm, 60mm, 80mm, 89mm, 92.5mm, 112mm and other specifications, can also be customized according to customer requirements. The aluminum strip for shutters with good quality have smooth and uniform surface, clear edges and no burrs.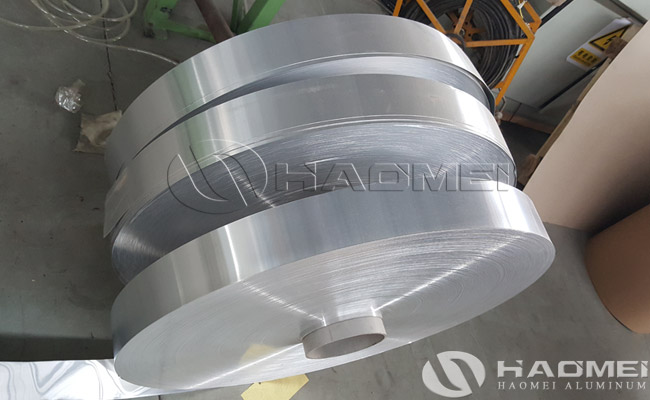 The window blinds is made of high-grade aluminum strip alloy as the main material, and is formed by processing techniques such as flat drawing and compression molding. It has the characteristics of high processing accuracy, stable appearance, and high surface flatness. The blinds have many perforation patterns and splicing methods, arranged and combined by rectangular or square panels. The advantages of aluminum strip for shutters: economical, reliable, and high-quality, low transportation cost, easy access to the finished product,corrosion resistance, one-time construction. 1100 and 1060 H14 aluminum strip are used for making window blinds with not easy to deform, elegant and elegant appearance.

Aluminum strip for louver are used in occasions that require lighting, heat dissipation, windproof and air conditioning without rain for the environment. It can be widely used in computer rooms, office buildings or other related occasions. It consists of streamlined regulating blades and side frames. The protective net cover, with screen windows inside, can ensure that the room is full of fresh air, while no insects, birds or other light objects will enter the room, giving people a refreshing work and living environment.
Keywords:
aluminum strip for louver, aluminium strip for louver, aluminum strip for shutter