Aluminium strip belt for duct
Author: Nydia
View:
Time: 2020-10-29 17:00
The thickness of the aluminium strip belt for duct 8011 is generally between 0.08 and 0.2MM, the temper is O, and the width is 60mm. The aluminum foil air duct is made of stretched pure aluminum foil, which is continuously tightly clamped through a spiral. Due to the oxidizing nature of aluminum material, a layer of glue is usually applied during production to insulate the aluminum material from the oxidation reaction of oxygen in the air. According to the size of the spinning tool, theoretically an infinite diameter aluminum foil duct can be made. However, according to the actual application, the inner diameter is generally within the range of 60 to 200 mm, and the length is within 10 meters. Aluminum strip foil has heat insulation and good heat resistance. Sealing protection, smooth interior, flexible fiber reinforced, small bending radius, not easy to kink, in line with RoHs regulations. The main purpose of the aluminum foil duct is to ventilate the air duct at the end of the fresh air system.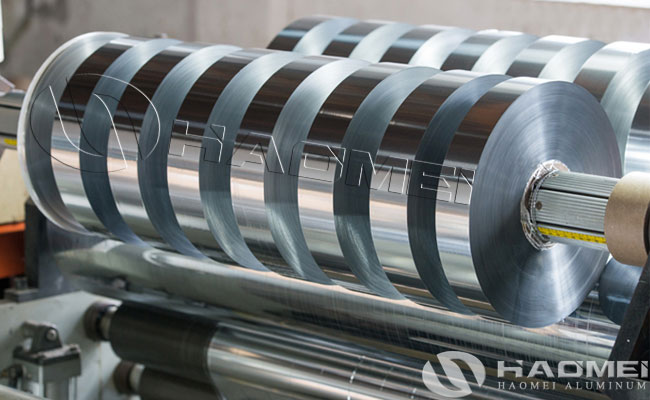 The aluminium strip belt for duct fully meet the fire protection requirements, easy to bend, and into any angle. Aluminum strip has excellent fire resistance, excellent thermal insulation performance, corrosion resistance and aging resistance, good sound insulation performance, light weight and convenient construction. The aluminium strip for air duct can be expanded and contracted, and is convenient for transportation. It has high temperature resistance, shock absorption and noise reduction, strong sealing and long service life. Etc. It is widely used in high-temperature exhaust ducts of oil pumps, water heaters, exhaust fans, ceramic furnaces, and central air conditioners.
Keywords:
aluminium strip belt for duct, aluminium strip for duct, aluminium strip for air duct