Dry Transformer Aluminum Strip
Author: Nydia
View:
Time: 2020-12-03 16:15
Dry transformer aluminum strip tape and foil tape 1050, 1060 and 1070 are often used in the manufacture of dry-type transformers. Due to the requirements and cost of heat transfer and power transfer performance, dry-type transformers require high durability. Therefore, the use of aluminum strips and foils to quickly replace copper strips in dry-type transformer windings. However, there are not many mature manufacturers in the processing of aluminum strips for dry-type transformers in China.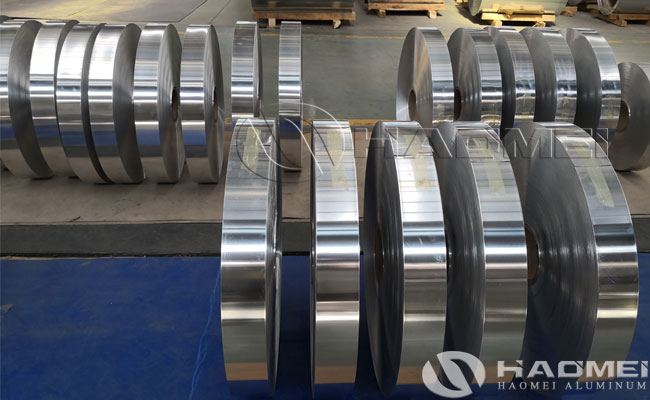 Haomei Aluminum has taken a fancy to this market, inspected and researched it many times, and introduced advanced foreign equipment. After high-precision processing of the rounded corners and edges of the dry transformer aluminum strip, there is no burr, which is better than the national standard. The resistivity is less than or equal to 0.028. After selecting the aluminum foil roll, you can go to the machine for slitting. Of course, the performance and operation technology of the slitting unit used have a great impact on the quality of the aluminum strip. Pay attention to the edge and surface markings during slitting.

Slitting cutting head shear is used to process the lead to meet the process and operation requirements. Disc cutter is the main process equipment of the machine line, used to complete the longitudinal cutting of the aluminum strip for dry transformer, and at the same time, it is used to cut off the excess part on both sides of the incoming aluminum strip coil or the part that does not meet the quality requirements, so that the left and the right two end faces meet the quality requirements. Looper pit is used to release the influence of different internal stresses in the incoming aluminum coil on the dry transformer aluminum strip after longitudinal shearing.
Keywords:
dry transformer aluminum strip, transformer aluminum strip, aluminum strip