Aluminum strip for shutter | Color Coated | Haomei
Author: Nydia
View:
Time: 2019-09-05 15:25
Haomei are specializes in producing aluminum strip for shutter, the surface can be color coated, the alloy are 3004, 3005 and 5052, the temper is H19, the thickness is 0.125-0.25mm. The width of aluminium shutter strip are 15-100mm, now it can cut 11mm, 12mm, 12.5mm, 15mm, 16mm, 25mm, 35mm, 50mm, 60mm, 80mm, 89mm, 92.5mm, 112mm and other specifications, and can also be customized according to requirements. The coil ID of the shutter aluminum strip is 300mm. The color coated aluminum strip for making shutter has beautiful appearance, long service life, any color can be produce according to your needs.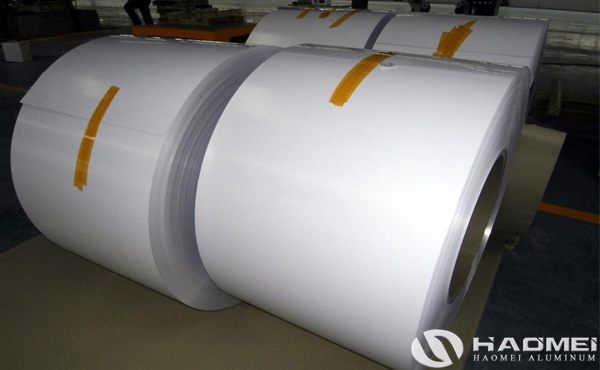 Aluminum shutter is a kind of curtain that is widely used and is made into the shape of louver. The aluminum shutter is mainly made of aluminum alloy which is not easy to rust, it has the advantages of light weight and durability. The sash style and color of aluminum strip for shutter are various, the width of the blade is 16mm, 25mm, 50mm respectively. The color is divided into monochrome, mesh, thick, color, etc. The aluminum shutter blinds have the advantages of simple structure, good rainproof and windproof performance, light weight and convenient installation. The high-quality color coated aluminum strip for shutter and the color-matching accessories are easy to match with various styles of interior decoration design, so that the blinds can be properly integrated into the indoor space. Among them, whether it is a house, an office building, a public place, etc., it can be combined with the architectural style to be natural and harmonious.
Keywords:
aluminum strip for shutter, shutter strips aluminum coil, aluminium shutter strip, shutter aluminum strip