Aluminum foil strip for air duct
Author: Nydia
View:
Time: 2019-08-15 17:29
Aluminum foil strip for air duct 8011 o are widely used as the raw material for processing air duct in air conditioner system. The thickness of 8011 air duct aluminum strip is 0.08-0.13mm, the width is 60mm and the diameter is 75 and 150mm. The temper of aluminum foil for air duct is soft to east wrapping on the air duct pipe.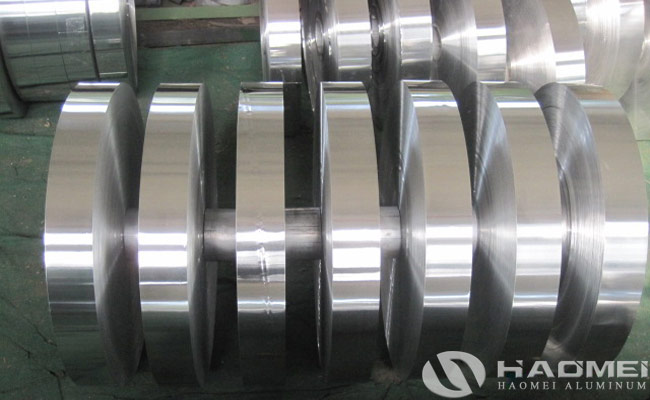 The air duct adopts the stretched aluminum foil strip material and is continuously clamped by the spiral, it is mainly used for the air return system of the central air conditioner, in order to avoid the vibration of the unit and the duct interface, the soft joint is adopted. Aluminum strip for air duct will not burn, it has high level fire resistance, aluminum foil has a longer service life. Aluminum foil air duct has light weight, reducing building loads, good sealing, strength and softness are very good. In addition, such an aluminum foil air duct is also very convenient to install, and the connection point is less, so it is more trouble-free. Not only that, but there is no case where the ventilation resistance is large for such air duct. The noise of aluminum foil strip for air duct is also relatively small during operation, which is easier to manage and clean than the round tube.
Keywords:
aluminum foil strip for air duct, aluminum foil for air duct, aluminum strip for air duct, air duct strip