Coated aluminium strip for shutter
Author: Nydia
View:
Time: 2020-03-19 17:28
Coated aluminium strip for shutter has many advantages, such as high mechanical strength, good toughness, easy processing and molding. It also has good coloring, decoration and corrosion resistance of organic polymer coating materials. Color coated aluminum strip can be easily processed by punching, bending, deep drawing and welding. Aluminum strip has many uses, and we need it in our daily life, such as transformers, earphones, heaters. Generally, aluminum strips are silver, very common and popular.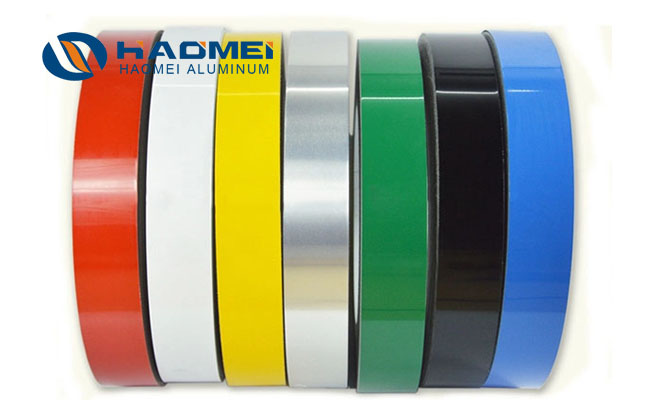 Color coated aluminum strip is to paint color on the surface of aluminum strip coil. The common color coated aluminum strip is fluorocarbon and polyester color coated aluminum strip coil, the alloy of color coated aluminum strip are 1050, 1060, 1070, 1100, 3003, 3004, 8011 and others, the thicknesses is between 0.08-3.00. The main two kinds of paint for color coated aluminum strip are PVDF and PE, which are also called as fluorocarbon color coated aluminum strip and polyester color coated aluminium strip. The paint color and effect between them can be achieved all the time, but the price gap between them is not small. The main reason is that there is a big difference between the two paint costs. Fluorocarbon paint contains fluorine, which has better weatherability, longer service life and higher price.
Keywords:
coated aluminium strip, coated aluminum strip, color coated aluminum strip, aluminium strip