High quality anodised aluminium strip supply
Author: Nydia
View:
Time: 2020-03-31 16:17
Haomei is a anodised aluminium strip manufacturer in China, we offer high quality product and best service to customers. After surface anodizing, coating or coloring, the anodised aluminum strip can be widely used in curtain wall panel, decorative cabinet, home electrical shell, new instrument shell, etc. After anodizing, the corrosion resistance of the aluminum strip alloy is greatly increased. In some outdoor or corrosive places, you don't need to worry about being damaged in a short time. As the shell material of some electronic products, it is easy to make and not easy to be broken. It can be seen that this product, whether used in building materials, electronic products, or daily home kitchen, has a very broad market and a very good development prospect.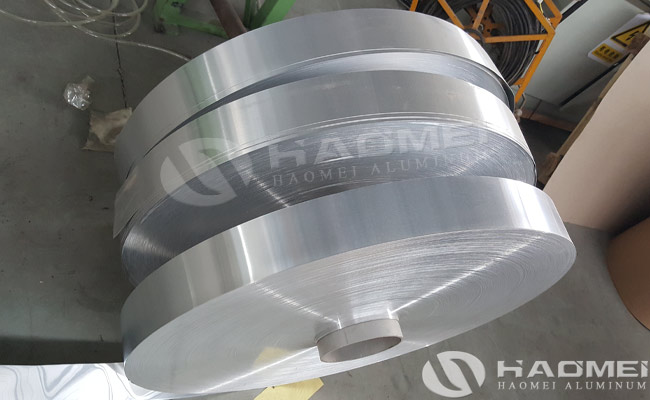 The alloy of anodised aluminium strip are 1050, 1060, 1070, 1100, 3003, 3004, 3104 and 3105, the tempers are H14, H24, H16, H26, H18 and O, the aluminium strip thickness is 0.20-3.0mm. Aluminium strip oxidation color has black silk, silver, gold, the same color, bright silver, gray, blue and other related colors. In order to overcome the surface hardness, wear resistance and other defects of aluminum strip alloy, expand the application scope and extend the service life, surface treatment technology has become an indispensable part in the use of aluminum strip alloy, and anodizing technology is currently the most widely used and most successful. The edge of the anodized aluminum strip should be cut flush without burr and crack. The transverse roughness of the strip RA≤0.3μm. The end face of the anodised aluminium strip shall be neat, staggered layer≤2mm, tower shape≤5mm (except for inner 5 circles and outer 2 circles), and there shall be no bruise and dirt.
Keywords:
anodised aluminium strip, anodised aluminum strip, anodized aluminium strip, aluminium strip