Aluminium winding strips specification
Author: Nydia
View:
Time: 2018-12-05 14:44
The dry type transformer winding is made of aluminium winding strip or aluminium foil, and its structure have single-stage strip type and multi-section strip type. The single-stage structure is used for low voltage transformer winding, the width of the aluminum strip is equal to the height of the winding, and each layer is one turn. The multi-section foil structure is mostly used for high voltage transformer windings. The advantages of this type of winding are high space utilization, automatic winding and high production efficiency, it is usually used for medium and small transformer windings.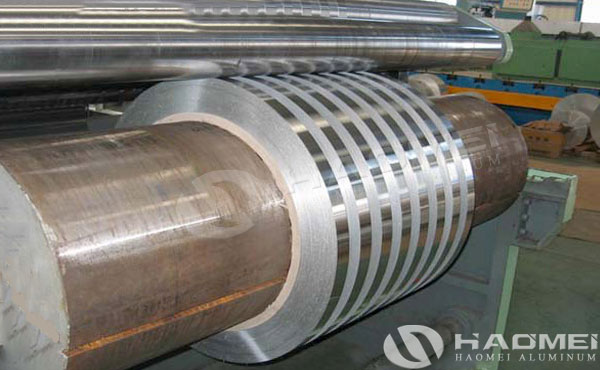 The transformer aluminum strip is the most important material for manufacturing transformer windings, which directly affects the quality of the transformer. The aluminium strip for transformer winding are generally selected from 1060 aluminum, 1070 aluminum and 3003 aluminum strip, which are conventional series in the aluminum strip. The 1000 series and 3000 series aluminium strips belong to ordinary aluminum series, and the thickness of the aluminium strip used for the transformer is generally between 0.2 and 3 mm, the width is 20mm-1600mm, the surface is smooth and free of scratches. The edge can be chamfered R angles, rounded corners, rounded edges), no burrs, better than national standards. The resistivity of the aluminium winding strip is less than or equal to 0.028.
Keywords:
aluminium winding strips, aluminium strips for winding, aluminium strips for transformer winding