1060 aluminum strip supplier in China | Haomei
Author: Nydia
View:
Time: 2018-12-18 16:01
The 1060 aluminum strip supplier in China won good reputation of high quality, low cost and fast production. The 1060 aluminum strip is usually used for transformers winding and has a high aluminum content (usually 99.6%-99.7% or more). The electrical and thermal conductivity of aluminum is only lower than copper, so the aluminum foil strip and copper foil strip can often to be seen in transformers. The transformer aluminum strip has a1060 O, which is mainly used as conductive material for the high and low voltage winding of dry-type transformers.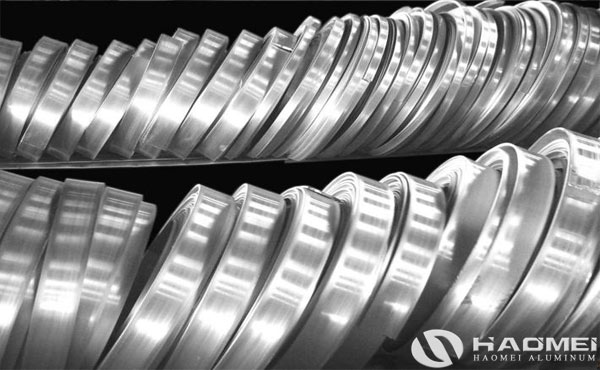 The transformer aluminium strip manufacturer in china continuously improve the output and quality of 1060 aluminum strip products, the slitting unit has greatly improved the precision of the products, and the raw materials adopt the high quality aluminum coil, which greatly guarantees the overall quality of the products. The transformer aluminum-aluminum strip produced by China supplier is mainly used for large transformers in solar energy and power Industry. The transformer aluminum strip and foil are made of high-quality pure aluminum, they have high conductivity, soft texture, smooth surface and no burr. To be the ideal raw materials for the production of dry-type transformers winding, the quality of the 1060 aluminum strip is very strict required, many technical indicators such as the conductivity, the burr curling, the side bend, and the surface quality requirements are very high. Before select 1060 aluminum strip supplier, we should know the quality details well.
Keywords:
1060 aluminum strip supplier, 1060 aluminum strip factory, 1060 aluminum strip manufacturer