Aluminum foil with round edge and without burr
Author: Nydia
View:
Time: 2020-03-05 18:14
The aluminum foil with round edge for transformer is mainly 1060-o and 1070-O, the thickness is 0.2mm-3.0mm, and the width is 20mm-1450mm. Because of the characteristics of aluminum, such as heat conductivity, lightweight, formability, protection, resource saving, recycling and so on. The surface of the aluminum foil for transformer is smooth and traceless, the mirror can be identified, and the edge is chamfered without burr, which is superior to the national standard. The resistivity is less than or equal to 0.028. Special aluminum foil for dry transformer, oil transformer and high voltage transformer.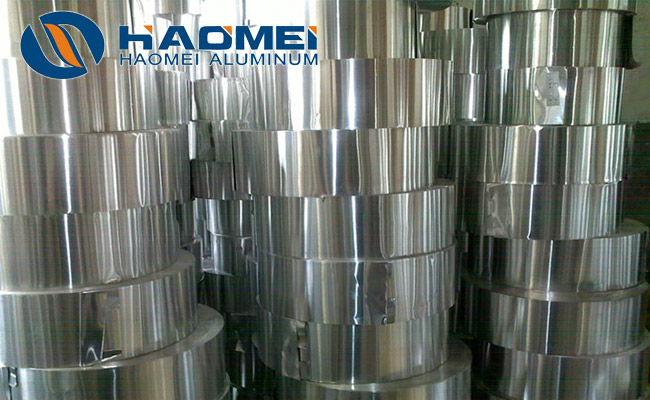 At present, there are thousands of transformer manufacturers, and the market competition is fierce. This requires transformer manufacturers to be able to produce new products with good economic performance and high reliability in order to win in the market competition, and the application of new materials provides the possibility for the development of new transformers. Aluminum foil for transformer winding is widely used in oil immersed distribution transformer, especially in power transformer because of its small volume, light weight and less material consumption.

The surface of the aluminum foil shall be smooth and clean, free from layering, cracks, peeling, bubbles, inclusions, pricking, buckling and green rust. However, it is allowed to have slight, local defects such as scratches, spots, dents, embossing and roller printing that do not make the foil thickness exceed the allowable deviation. The aluminum foil with round edge shall be straight, but light waves are allowed, the side bending of the aluminum foil shall be no more than 4mm per meter, both sides of the aluminum foil shall be cut flush, without thorns, cracks and curls.
Keywords:
aluminum foil with round edge, round edge aluminum foil, aluminum foil strip, aluminum strip