The molding performance of the aluminum alloy strip
Author: Nydia
View:
Time: 2019-01-03 16:54
Aluminum alloy strip is a finished product of aluminum coil cut into the required width through a longitudinal shear unit according to the needs of its purpose. The aluminum strip is used for parts requires good formability and high corrosion resistance, but does not need high strength. Such as aluminum cans, chemical products production and storage devices, sheet metal processing parts, building baffles, cable pipes, sewers, and all kinds of lighting components. The common used grade in aluminum strip is 1060, 1070, 1100, 3003, 3004, 3104, 3105 and so on, with medium strength, the forming performance of aluminium strip is good.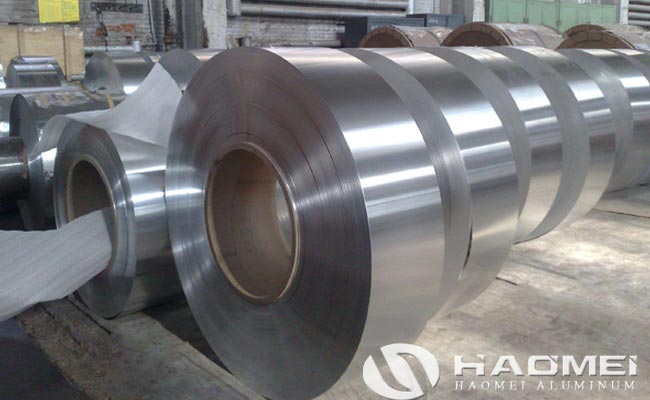 Aluminum alloy strip has good form-ability, corrosion resistance, candlestick, fatigue strength and medium static strength. It is used to make aircraft tanks, tubing, and the sheet metal parts, instruments, and streets of traffic vehicles and ships, the lamp support and rivet, hardware and so on. The aluminum strip for sale is the deep processed product which is the important raw material in the industry. The typical usage of aluminum strips is used for winded on the transformer winding, it requires certain tension to winding, it is another signal for forming performance of aluminum alloy strip. Another application is used for pp caps and lamp base which need good form-ability.
Keywords:
aluminium alloy strip, aluminum alloy strip