We will provide the most suitable product for you to spend the least money and achieve the best results.
Free Hotline

8618137889531
News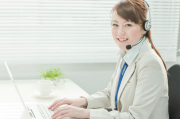 Tel: 8618137889531
Email: nydia@aluminumhm.com
Add: 1103 No.14 Shangwu Outer Ring Rd, New District, Zhengzhou, China.
Last Saturday, 20 colleagues from Haomei Aluminum helped to plant pine trees at steep vale, Xingyang....
n January 10th 2012, we Haomei Aluminum hosted the Summing up annual meeting of the year 2011....
Haomei Aluminum will take part in ALUMINIUM Dubai 2011 from May 9 to 11, 2011, which is located in Dubai International Convention and Exhibition Center, our booth number is E131....