We will provide the most suitable product for you to spend the least money and achieve the best results.
Free Hotline

8618137889531
News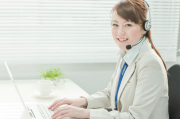 Tel: 8618137889531
Email: nydia@aluminumhm.com
Add: 1103 No.14 Shangwu Outer Ring Rd, New District, Zhengzhou, China.
Haomei Aluminum 2015 Annual Meeting
On February 11, 2015 Zhengzhou Haomei Industrial Co., Ltd. hosted the "2015 Annual Meeting of the New Year" in Xiangdi Bay Hotel. All the staff attend this annual meeting. We celebrate the successful business in 2015, and award the outstanding staff. At the same time, we get ready to go on working hard in 2016 to help more customers on their work. I am so proud to be a member of this great enterprise. I believe that Haomei can grow up with the continues developing, we are going to build a great future in aluminum product industry!