We will provide the most suitable product for you to spend the least money and achieve the best results.
Free Hotline

8618137889531
News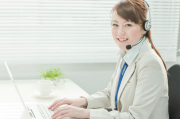 Tel: 8618137889531
Email: nydia@aluminumhm.com
Add: 1103 No.14 Shangwu Outer Ring Rd, New District, Zhengzhou, China.
Haomei aluminum strip export to Nigeria
March 1, 2017, Nigeria company purchased a number of goods (Transformer aluminium strip, aluminum sheet,aluminium circle,aluminum coil ,aluminum tread plate etc.) successfully sent to Qingdao Port, is about to catch a boat on March 4 sent to Lagos port, the goods is expected to reach customer early October. This is Haomei group with Nigeria company for the first time cooperation, Nigeria company also would like to use quality products of Haomei further expand their sales categories and networks.