We will provide the most suitable product for you to spend the least money and achieve the best results.
Free Hotline

8618137889531
News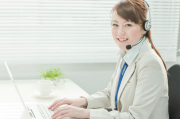 Tel: 8618137889531
Email: nydia@aluminumhm.com
Add: 1103 No.14 Shangwu Outer Ring Rd, New District, Zhengzhou, China.
Zhengzhou Aluminium strip with exports in second place
Held yesterday, from zhengzhou business analysis of economic operation in the third quarter, in the first three quarters of this year, foreign trade import and export business development momentum, zhengzhou city, the city completed the foreign trade import and export total $8.057 billion, up 163.8% from a year earlier.
Among them, the foreign trade exports $4.832 billion, up 115.7% from a year earlier, complete the full-year target of 116.7%, three months ahead of schedule to complete the full-year target. This year the city foreign trade export volume ranking is expected, up from 2010 in the middle of the fifth first. In the provincial capital cities in China, zhengzhou city will be in guangzhou, hangzhou, nanjing, fuzhou, chengdu, after entering the foreign trade export city super billions dollars.
According to introducing, export goods is ranked first in mobile phones, exports $1.248 billion; The second is aluminum plate, Aluminium strip and aluminum belt, exports reached $430 million; The third is the high tenacity yarn, exports reached $140 million; The fourth is diesel buses, exports reached $134 million; Fifth is carbon electrode, exports reached $80.81 million.